Welcome!
Top Ten Tier One Research School
---
   

170,132 Veterans (New Mexico)
53,446 Veterans (Bernalillo County)
7,450 Veterans Under Age 30 (New Mexico)
More than 53,000 veterans live in Bernalillo county alone, as of 2015. The average college student age range is about 18 to 30 years old and there are just over 7,400 of such veterans in this state. At the Veterans Resource Center, in the Fall Semester, we served approximately 1300 veterans and dependents. While we are proud and happy to serve so many, there are many more in the county and state that we would love to see walk through our doors. Come and see us, we would love to thank you for your service in person!
---
---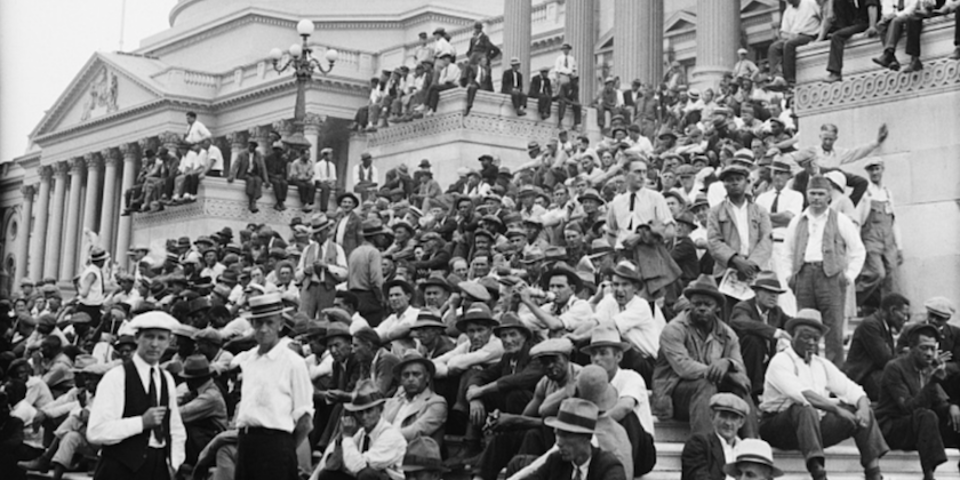 History of the GI Bill ®
Origins in Protest
GI Bill
®
is a registered trademark of the U.S. Department of Veterans Affairs (VA). More information about education benefits offered by VA is available at the official U.S. government website at
http://www.benefits.va.gov/gibill
.